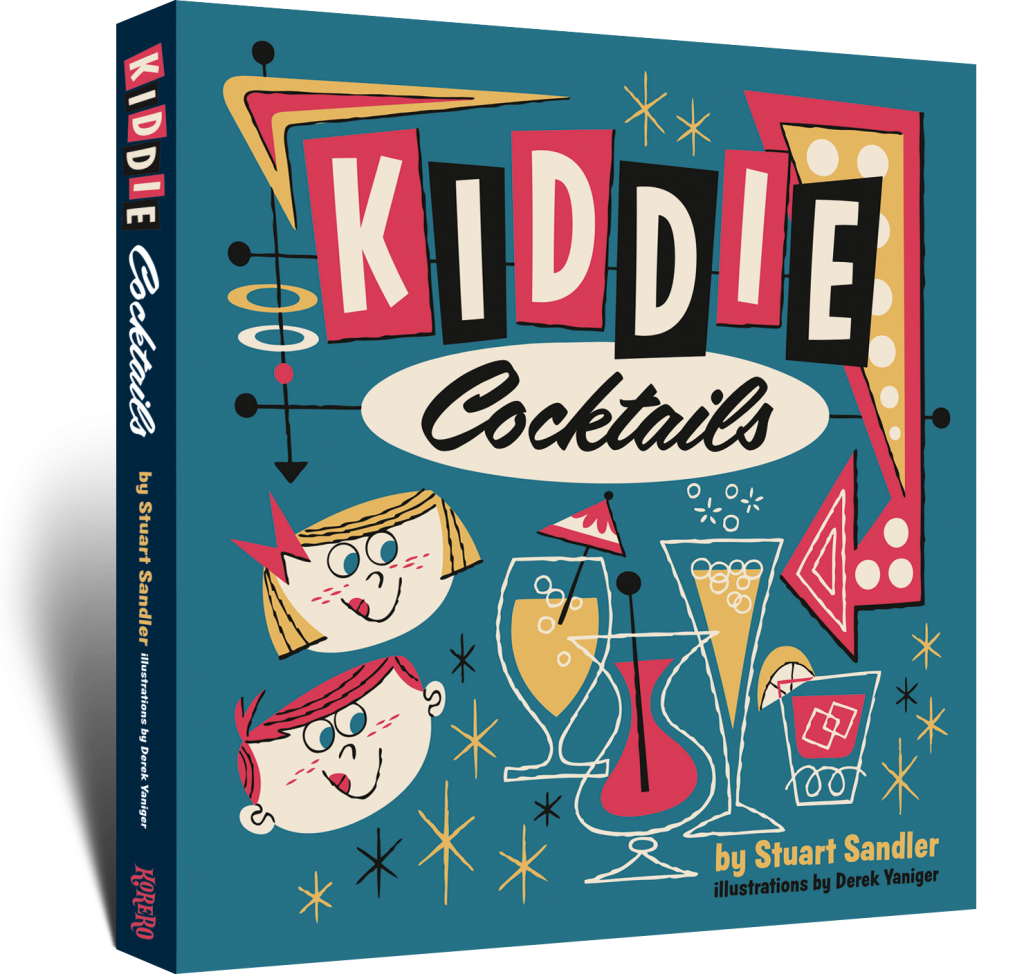 KIDDIE COCKTAILS
Calling all mixologists!
Check out the coolest-ever collection of fabulous drink recipes in every flavor and style under the sun – sharp and tangy, smooth and sweet, fizzy but never flat, crisp and fruity, or rich and creamy – all minus the hooch!
Surprise your friends with a Kosmic Kooler, get the party started with a Dream Punch, or cruise to Hawaii with a Little Pink Pearl. You'll also find tips on setting up your own kiddie cocktail bar – with advice on choosing everything you'll need to make your non-alcoholic cocktails look as amazing as they taste!
Keep Your Eyes Posted Here for Future Booksignings
Look at what they're saying about Kiddie Cocktails!
Dude, this is seriously outstanding. Like this is a very, very cool book. I'm very excited to get a copy!

Nick M.

Beautifully illustrated by well-known retro artist Derek Yaniger, Kiddie Cocktails is sure to rev up your next soirée, with or without kids.

Boing Boing

A fun, simple concept with a masterful execution.

Christopher K.