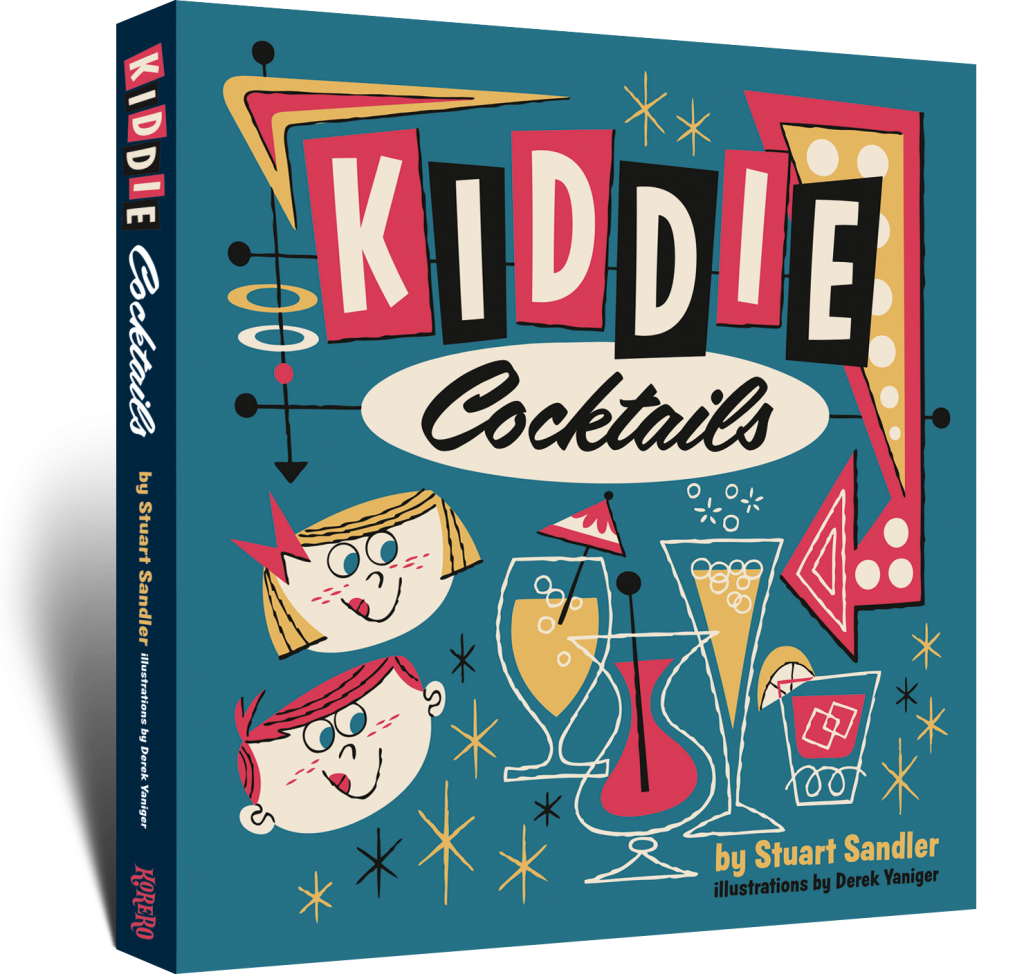 KIDDIE COCKTAILS
Calling all mixologists!
Check out the coolest-ever collection of fabulous drink recipes in every flavor and style under the sun – sharp and tangy, smooth and sweet, fizzy but never flat, crisp and fruity, or rich and creamy – all minus the hooch!
Surprise your friends with a Kosmic Kooler, get the party started with a Dream Punch, or cruise to Hawaii with a Little Pink Pearl. You'll also find tips on setting up your own kiddie cocktail bar – with advice on choosing everything you'll need to make your non-alcoholic cocktails look as amazing as they taste!
Booksigning w/ Stuart Sandler & Derek Yaniger @ Tiki Oasis in San Diego!
August 10 @ Tiki Oasis 2019 Book Signing at the Crowne Plaza Hotel (Grand Hanalei Ballroom Foyer) – San Diego, California Click here to find out more!
Look at what they're saying about Kiddie Cocktails!
The book is ASTOUNDING !!! Derek's ILLUSTRATIONS make it a concert of creativity !!!

Charles Phoenix

Dude, this is seriously outstanding. Like this is a very, very cool book. I'm very excited to get a copy!

Nick M.

Beautifully illustrated by well-known retro artist Derek Yaniger, Kiddie Cocktails is sure to rev up your next soirée, with or without kids.

Boing Boing